Hot off the presses directly from the folks at Dimension Films.
Dimension Films - the successful genre and specialty arm of The Weinstein Company - is pleased to announce that the company will make "H2," the sequel to Rob Zombie's 2007 reinvention of the horror classic "Halloween." Once again, Rob Zombie has been tapped to write and direct. Malek Akkad of Trancas International Films, who also produced 2007's Halloween with Dimension, will produce the sequel, along with Andy Gould of Spectacle Entertainment Group, Zombie's long time manager and producing partner. The announcement was made today by Bob Weinstein, Co-Chairman of The Weinstein Company.
Zombie's "H2" will pick up at the exact moment the first movie stopped and follow the aftermath of Michael Myers murderous rampage through the eyes of heroine Laurie Strode.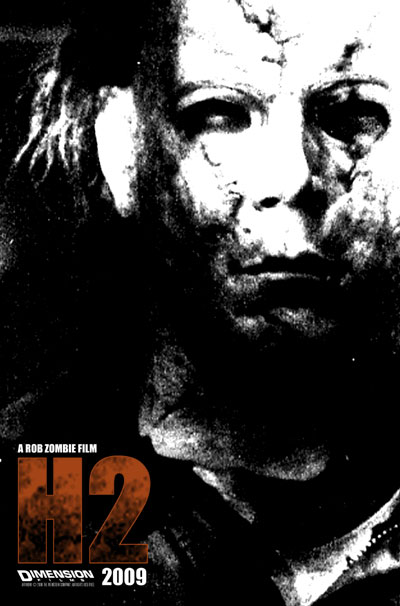 "H2" will be Zombie's fifth written and directed feature. Prior to the success of Halloween, Zombie released the critically-acclaimed film "The Devil's Rejects" (2005), the follow-up to his cult classic "House of 1000 Corpses" (2004). Zombie just wrapped production on his animated feature film "The Haunted World of El Superbeasto" due to be released in 2009.
Bob Weinstein stated: "Following the success of 2007's 'Halloween,' we are thrilled to be back in business with Rob Zombie, bringing a sequel to theatres. The fans have made it clear – and we agree - that they feel the franchise is in great hands with Rob Zombie."
Rob Zombie said, "I am very excited to be working with Bob Weinstein again and returning to the world of 'Halloween.' The remake laid the groundwork, now it's time to really take Michael Myers to the next level. I believe we've just barely scratched the surface of where we can take this series."